Love the finish of PLA, but never used much as seemed hard to remove the support...
playing with PLA on ABS mode seemed to string less, better retraction maybe. and seem to print better a bit over 200 degC, for the plastic I had anyway...
but a 100DegC bed ment for a soggy print....not going hurt to test i thought...so I installed a switch.
test, with NO pre-heat and turn off the bed, after the first layer to pref....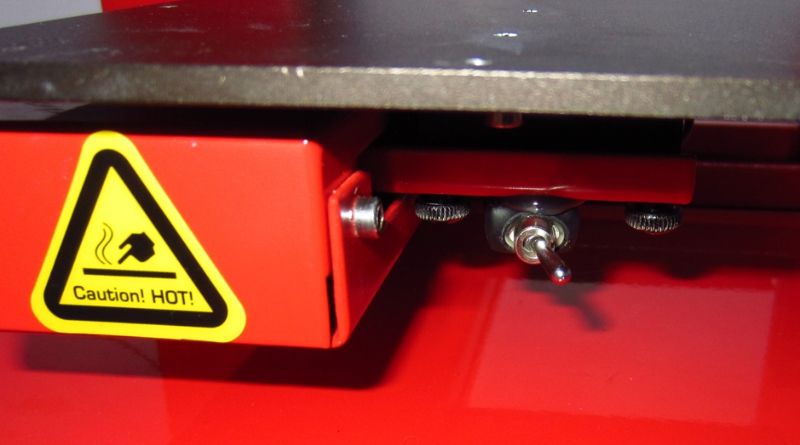 result, cleaner, straighter print, as its not soggy when its getting printed, and the support just 'snaps' off...like when you lower the temp of ABS the removal gets better to a point...seem to work for PLA as well, before the raft was welded to the model, on this test, it came off with a 'click', all in one, even the support inside some upside down lettering...due to the stiffer nature, it seemed to come off just like ABS.
the bed did not have time to heat up much and was cool by the time it laid first layer of model, thus it was not welded on...
PLA has a great gloss, I really like it now...and its a bit easier to work with when bed runs a little cooler...
more testing is needed but a mod worth doing so far...K
BTW: don't do this mod as you could blow stuff UP, unless you know what your doing, if you do then use a 5A switch as there is 2.5A current on the heater element. make sure your wires and switch TOTALLY CLEARS the lower table bar, for all passes of the table. or bad things happen....