After almost 18 months since my first UP purchase I decided it was time to update to the latest version of the UP Plus. I know there is a new version just around the corner, but for me the added cost, combined with new pricing due to falling dollar just wasn't worth it.
PP3DP have made quite a few changes over the last year or so, constantly updating little things here and there. This machine is a culmination of all of the changes, and I though I would share a few pictures and thoughts on the new machine.
Firstly, it looks pretty much identical, except for the extruder. They are now using a different stepper motor, although I am not sure if the specs are actually any different, it could just be a different manufacturer. The old one had screws holding the back plate on, where this one does not.
Secondly the heatsink and wind barrier have gone through a radical change. The heatsink is now much smaller and protrudes outwards instead of upwards. The windbarrier now pushes air out the back when turned to off, instead of just blocking off the air flow. I speculate this is to keep the air moving over the heatsink to keep the cooling more constant.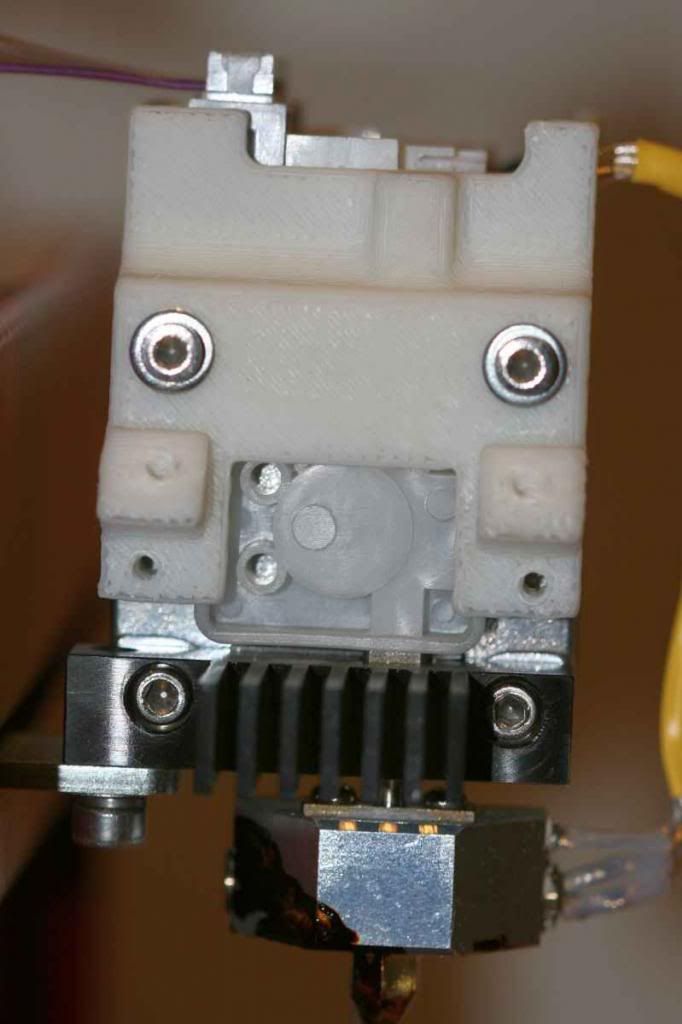 The hot end has also been updated from a large rectangular block to a smaller wedge shaped one. I was aware this change occured quite a while ago, and my old machine was recently updated with this version as well. The performance is markedly improved, with much faster heat up times, and I no longer see occasional "nozzle too cold" issues if the wind barrier is open on start up. If you are using the old version I think upgrading to the new smaller hot end is well worth it.
Still no spring loaded bearing in the extruder though, so undersized filaments will still be an issue, as well as PLA.
Up the top there is a new distribution PCB with a couple extra plugs. I assume the 3 pin one is for an extra fan, not sure what the smaller 2 pin one is for though. It might account for the new 16 wire ribbon cable... Any ideas?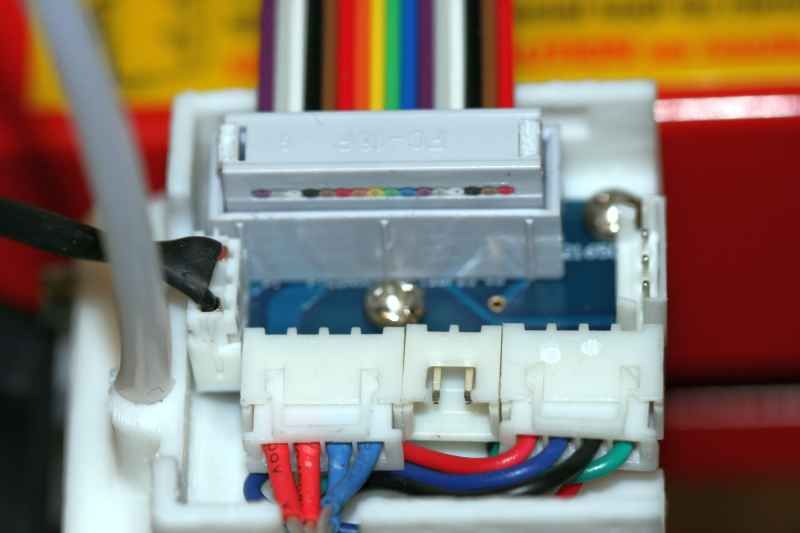 The bed heater system has also seen a revision, moving away from the problematic wires that would tend to fail after time to a more flexible ribbon cable. I also note the addition of a spring tensioner on the belt. Not sure if these are also on the other belts.
All in all some great changes to an already great little machine.