I've been testing a new PLA on the UP plus and having some good results so far.
Here is the Pink Panther woman
http://www.thingiverse.com/thing:1216
, printed at .15, shell and scaled to .8, windbarrier open.
The most interesting thing with this print is that the raft peeled away! A first for me on the UP with PLA.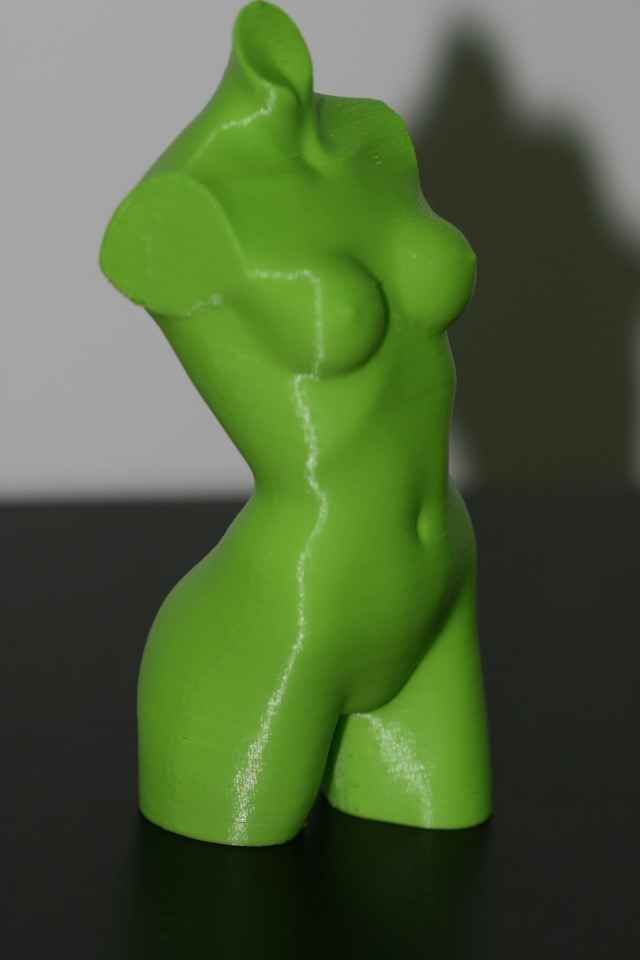 Underneath, showing how the raft peeled away.
I've only tested the green so far, and its a long way from calling it UP compatible, but its a good start. Not to mention the reels are almost identical to the genuine UP ABS reels and so fit the reel holder perfectly!