Hi All,
Just wanted to share the fantastic quality that I'm getting from my UP300, that is some cases outperform my resin printer.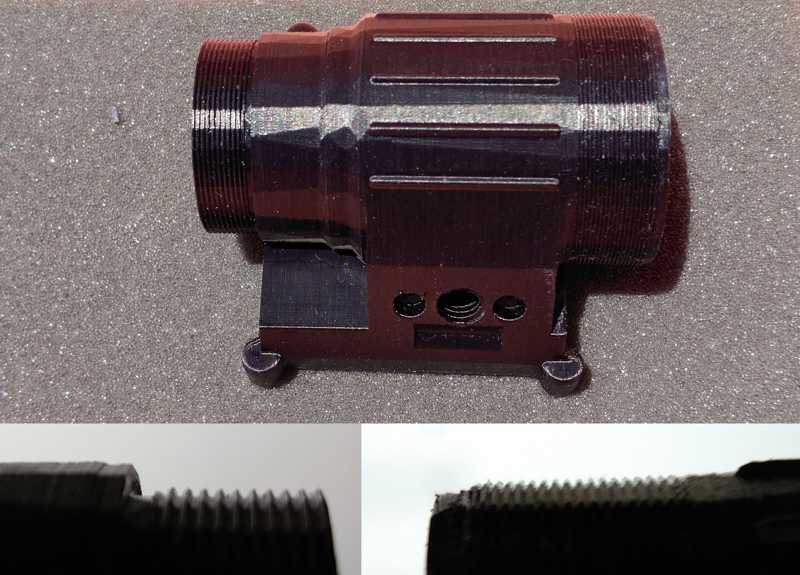 That I can print 40TPI threads at this scale is amazing - the tolerances of the UP300 are truly fantastic, and the finish is excellent - no obvious defect anywhere on the model, no significant signs of the print head shaking with right angle turns. Clean sharp threads at 600 micron spacing, with coverage over most of the surface.
I never expected the threads to come out this well on the first attempt ! My old UP Mini just wasn't even capable of printing the 600 micron spacing threads and struggled with the 800 micron spacing threads. ( both are actually imperial threads, 32 and 40 tpi )
David.