I just received my UpBox printer and have been having some problems with it. I auto leveled the bed and nozzle then started a print. It seemed that the raft didnt want to stay down throughout the print. I read a few ways to get the nozzle height better manually so I tried doing that. The raft seemed to stick better but not sure if it is still off. The nozzle height sensor seems a bit skewed to me. It seems it should be level/parallel to the plate. Its off to an angle(see pictures below)
I have had parts shift mid print as well and there are big steps in the resolution that protrude from the model. The support material does not come off well in some areas too. From what I have seen of peoples prints off this machine, mine is not coming close.
Also has anyone had issues with the software rendering ? I will have my model in the build area and try to rotate or zoom and it does nothing until I minimize the window to see the changes. Running 2.15 on windows 7 professional.
Not sure if I have a lemon or just missing something
Any help would be much appreciated!
Skewed Nozzle detector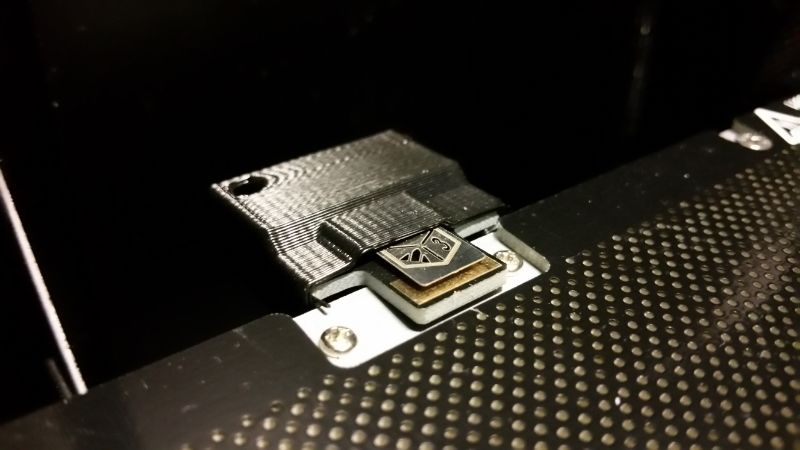 Shifted boot
Shifted Glove