This is printing ABS at .2mm and the plastic is stringing as the head crosses empty space between the 4 items it is printing.
This showed up part way through a reel of plastic but I don't think the printer is 100% at fault because it is an Afinia and they seem to think you can expect problems if you don't use their own brand plastic. They used to offer a 12 Ohm resistor patch to drop the nozzle temp and fix the un-peelable raft if you used other suppliers filament.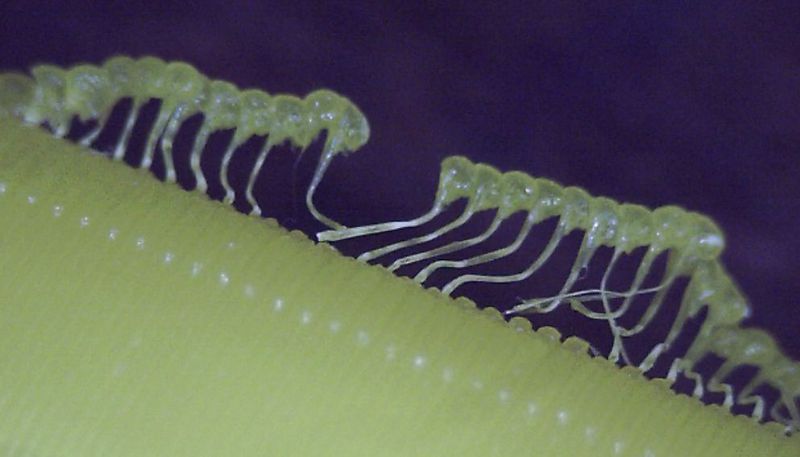 Opening the draught door improved it a little bit.
I put in the 12 Ohm patch and lost about 30degC off the nozzle, it seems to be okay, the plastic is still molten.
Question is, with warranty expiring in December should I panic now? Is this a creeping degenerative disease or am I right in my suspicion that new plastics require lower nozzle temps? I could suggest that if they don't want it back for Christmas they sell me another 12 months warranty regardless. It has just about paid for itself and it would be nice to make a bit of a profit before replacing it