Ever since Thingieverse user Random posted his vertical Darieus Wind turbine, I have been wanting to print it, so tonight I downloaded the STL and fired it up while watching a movie. Two hours later I could pop this off the print bed and start to remove the support structure, I used a fine point xacto knife to cut along the beams several times before trying to remove the structure.
Edit: The orignal source STL can be found here on Thingieverse
http://www.thingiverse.com/derivative:3614
The print is 100x100x125mm printed at 0.40mm print time about 2.5 hours.
This is the biggest single piece print I have ever done at home, and there is still 15mm left vertically in the UP printer.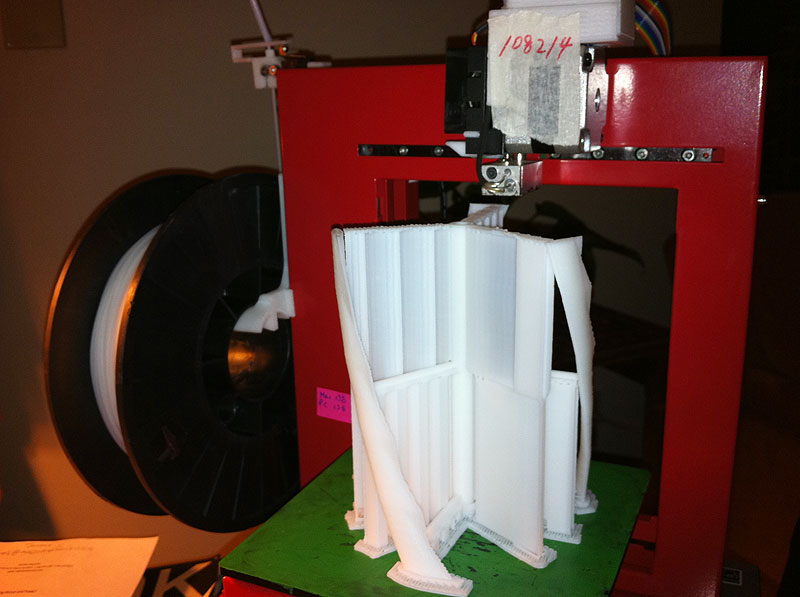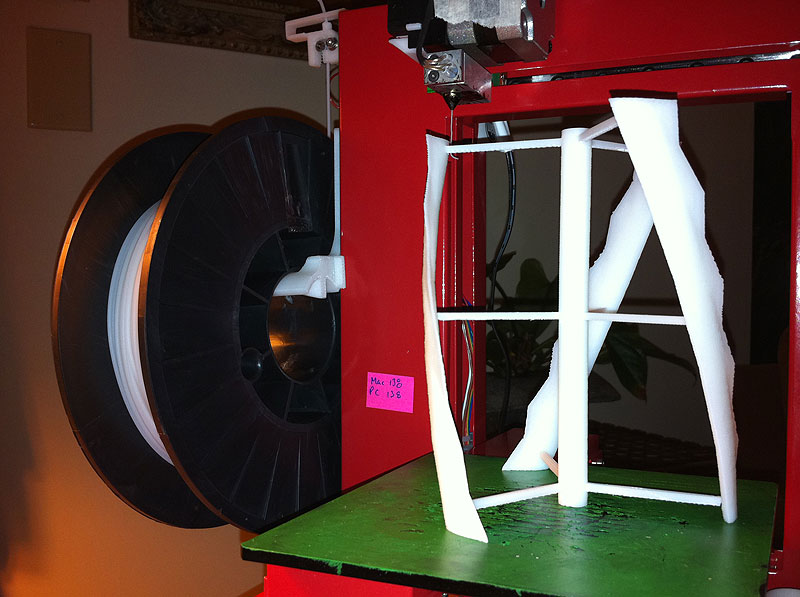 Bo