Had problems with laywoo-D3 blocking the nozzle on the Plus, so drilled out a spare nozzle to .5mm and tried again. Here is the result.
Laywoo-D3 is a little stringy, as can be seen in the photos, but notice the layers are almost invisible! And it really feels like wood. Smelt like wood while printing too.
Printed on PLA settings. .15mm, no raft and normal. Min fill (to save wood)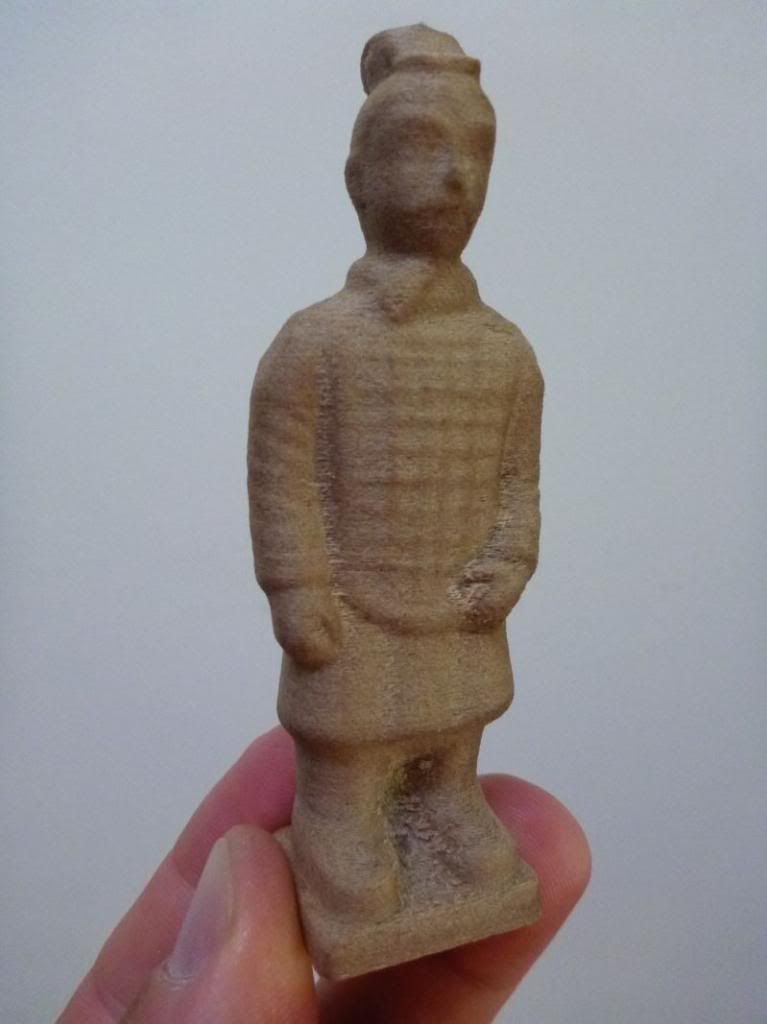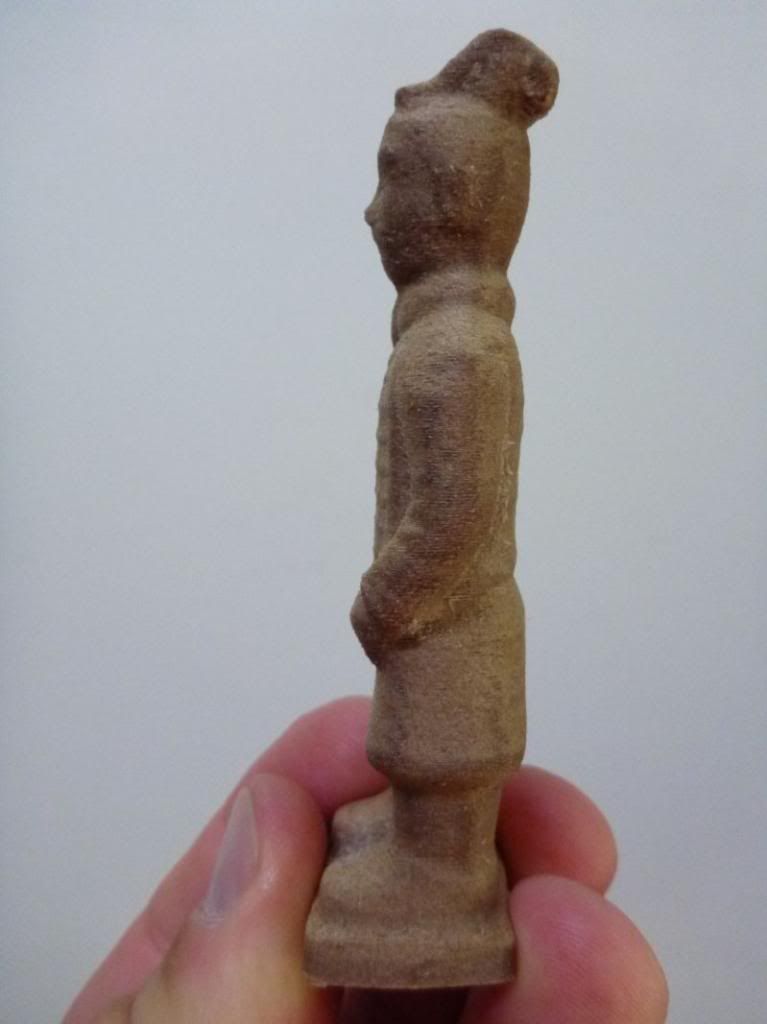 I'm still not completely convinced I have solved the blockage problem, but a few more prints should tell. Just don't have much laywoo-D3 left....
Cheers
Jamie