Hi all,
We're delighted with the new upbox printer and have created some lovely prints: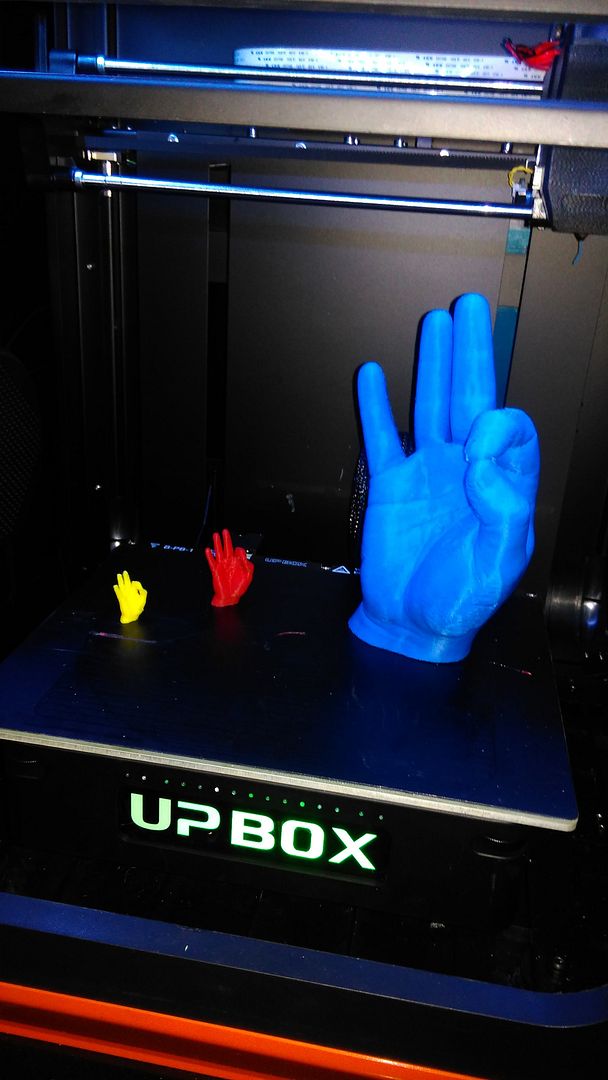 The only problems so far:
The printer doesn't like doing flat surfaces more than 50mm long. The nozzle gets clogged and this can be really hard to remove- I managed to break the extruder because of this.. It would be great if the software treated flat surfaces differently so that the plastic doesn't "lift". Surfaces could have little breaks in them to avoid this.